Start Fund
The mission of the Start Fund is to fund the right solutions at the right time to enable the best possible solutions to humanitarian crises.
It was designed to fill gaps in the humanitarian funding architecture in three main areas:
• Response to small to medium scale emergencies that often receive little funding;
• Early response to slow-onset crises to protect at-risk communities;
• Fast response to both rapid-onset crises and spikes in chronic humanitarian crises.
The Start Fund is a collective mechanism that allocates small, strategic sums of funding within 72 hours of a crisis alert, used to support the activities of our members and their network of local partners.
Decisions on the best possible response are made by humanitarian staff living and working in the crisis-affected area, who know and understand the context.
The Start Fund often provides a bridge to reach more substantial allocations from traditional funding mechanisms that operate over a longer timeline.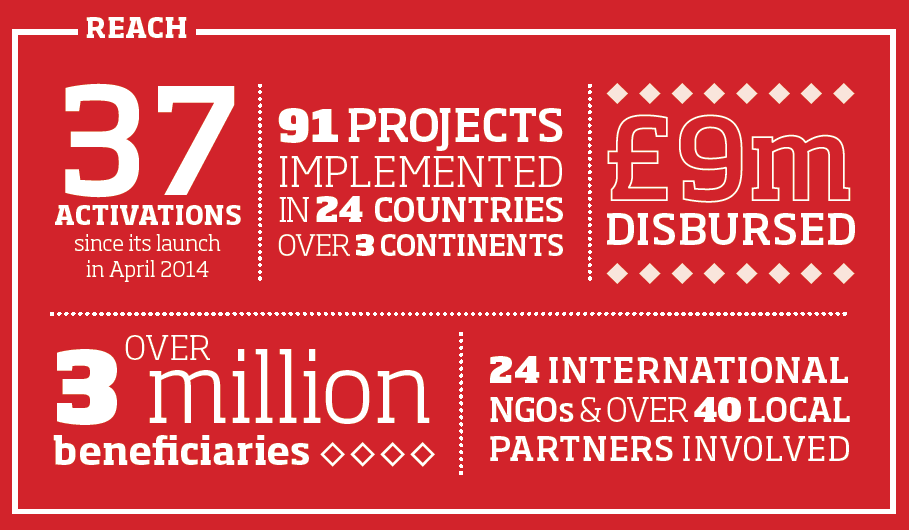 How the Fund works
Whenever a crisis threatens or strikes, any of the Start Network members can 'raise an 'alert '. From this point – an alert cycle begins – where information is shared and decisions are collectively made on whether to release Funds, and if so, which projects to select.
This all happens in 72 hours, which makes the Start Fund the fastest collective NGO early response mechanism in the world.
Projects are chosen by local project selection committees, formed in the country or region where a crisis has taken place. If selected, projects begin within 7 days of the alert and must be completed within 45 days. Reporting is required after 60 days.
Principles
The Start Fund was created so NGOs could collectively make decisions on the basis of needs alone, and respond quickly to 'under the radar' emergencies around the world.
All decisions and actions are transparent and successes and failures are shared across the Network to continually learn and adapt.
Read more about the Start Fund in our Induction guide.
Read further resources about the Fund.
Donors

How to access the Fund
Membership to the Start Network automatically gives organisations access to the Start Fund, enabling organisations to respond to small to medium scale crises around the world.
If you work for a member organisation and want to find out more, read our induction guide or contact The Fund team
To find out about becoming a member of the Network, please complete our form.